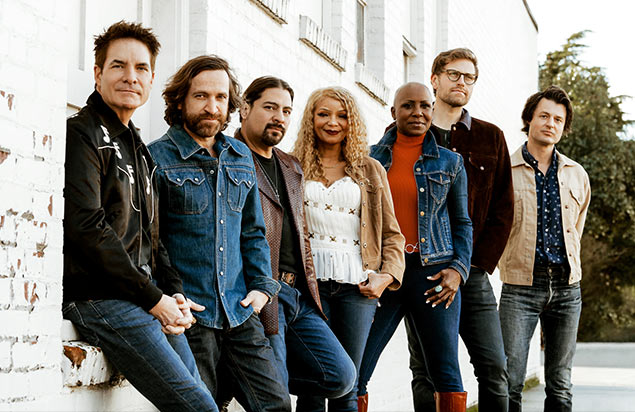 Train
with Better Than Ezra
Sunday, August 13 · view days & times
Price: $25-$69 | Steel Terrace: $209
Venue: Wind Creek Steel Stage at PNC Plaza

Buy Tickets
*The Oasis Pass is an add-on upgrade and does NOT grant access to the Wind Creek Steel Stage ticketed concert.
An Oasis Pass is admission to the Oasis area of the Wind Creek Steel Stage which includes a cash bar and air conditioned restrooms. Purchasing TWO Oasis Passes will also receive ONE parking pass for the lot located across from the venue. NO refunds.
Steel Terrace
Enjoy the ULTIMATE Musikfest experience! The Steel Terrace is ideal for gatherings of all sizes... Each Steel Terrace ticket includes:
A reserved seat in one of the Steel Terrace tents
An unparalleled experience featuring sensational food and an open bar
Access via separate entrance into the Wind Creek Steel Stage
Private, air-conditioned restrooms
Gates: 6 p.m. | Show: 7 p.m.
*Times subject to change
Train is a multi-GRAMMY and Billboard Award-winning band from San Francisco that has had 14 songs on Billboard's Hot 100 list since the release of their debut self-titled album. Train's climb to the top began in 1994, as the original 5-member band tenaciously built a loyal hometown following, leading up to their debut album, released by Columbia in 1998. The tumbling wordplay of "Meet Virginia'' gave them their first unlikely radio hit and 2001's Drops of Jupiter broke them to multi-platinum status thanks to the double-Grammy Award-winning title song that spent 10 months in the Top 40, has been certified 7x platinum in the US, and earned the 2001 GRAMMY Award for Best Rock Song. The group won another GRAMMY Award in 2011 for their global hit "Hey, Soul Sister'' from their multi-platinum album Save Me, San Francisco. "Hey, Soul Sister '' was the No.1 best-selling smash and most downloaded single of 2010, achieved RIAA Diamond status in 2021 and now 11x platinum, and in 2022 surpassed one billion streams on Spotify. Train has sold more than 10 million albums and 30 million tracks worldwide, with multiple platinum/gold citations, including three GRAMMY Awards, two Billboard Music Awards and dozens of other honors. They've had 12 albums on the Billboard 200 albums chart with their 2014 Bulletproof Picasso reaching No. 4 in 2012 and 2017's a girl a bottle a boat debuting at No. 8. "Play That Song," the lead single from a girl a bottle a boat, went platinum in four countries including the U.S., hit Top 5 on the US iTunes chart, Top 10 at Hot AC radio, and charted at Adult Top 40. Train's highly anticipated 11th studio album, AM Gold, was released on May 20, 2022.
Train frontman, Pat Monahan, partakes in other ventures outside of music, including his award-winning wine portfolio, Save Me, San Francisco Wine Co, which was created in 2011 and has sold over 10 million bottles and won over 100 medals. Proceeds from his wine business support Family House, a San Francisco charity that supports families of children with cancer and other life-threatening illnesses.? Monahan has appeared on television and in film with credits that include the 2021 Hallmark Channel original movie, Christmas in Tahoe, inspired by Train's album of the same name, which he executive produced and starred, Dr. Ken, 90210, CBS's Hawaii Five-0 and Magnum P.I., The Voice, American Idol, and The Bachelor.
BETTER THAN EZRA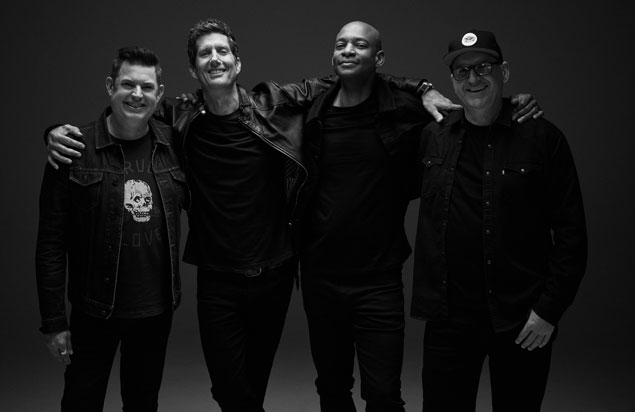 The best songs, records, and bands transport you back to the first moment you heard them each and every time they play. Whether you caught a house party gig after Better Than Ezra formed in 1988 at Louisiana State University, heard "Good" on the radio once it hit #1 in 1995, became a fan following Taylor Swift's famous cover of "Breathless" in 2010, or saw them headlining sheds in 2018, you most likely never forgot that initial introduction to the New Orleans quartet founded by Kevin Griffin [lead vocals, guitar, piano] and Tom Drummond [bass, backing vocals]. Those hummable melodies, unshakable guitar riffs, and confessional lyrics quietly cemented the group as an enduring force in rock music. How many acts can boast being the inspiration of a classic Saturday Night Live skit? Very few. Named one of the top "100 Greatest Alternative Artists of All Time" by Billboard, Better Than Ezra released their last single "Grateful" in 2018 and are currently in the studio working on new music.
Partners
Media Partners
Schedule
Venue Information
Wind Creek Steel Stage at PNC Plaza
Musikfest
SteelStacks Campus (South Side)
Bethlehem, PA 18015
610-332-1300
map & directions