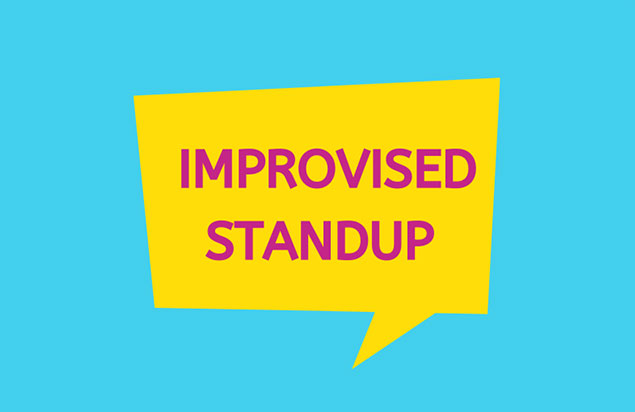 Improvised Standup
Friday, November 22 · view days & times
Price: $6 | $5 student & senior* | $4.50 ArtsQuest Member
Venue: Frank Banko Alehouse Cinemas
Doors: 10:00 p.m. | Show: 10:30 p.m.
The Lehigh Valley's best standups and improvisers face a new challenge when they're given topics to talk about... while they're onstage! And... YOU might even be the one providing the topic!
Hosts:
Addyson Teal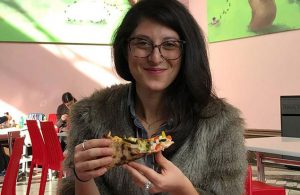 Addyson Teal is a Lehigh Valley improviser who performs on Spitfire! and Synced Up at SteelStacks. She has taken improv classes though Temple University, Good Good Comedy theatre, and ArtsQuest. She is also host of both I'm Probably Reading Into This… and Lip Sync Battle at SteelStacks. She can also teach you the basics of improv for FREE!
Ryan Hill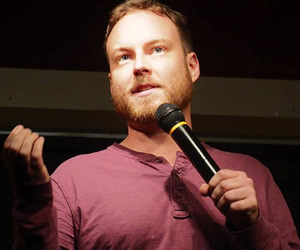 Ryan is the Programming Director at ArtsQuest. He performed standup for 10+ years, opening for Patton Oswalt, Dave Attell, Colin Quinn, Marc Maron, and many more, having performed for audiences in Philly, New York, Chicago, Toronto, and many random points in between. He also the Managing Director of the Associated Mess improv comedy team and has studied with both Second City and Upright Citizen's Brigade.
Comedians:
Janear Hankerson
Janear is a comedy writer from Easton who regularly writes and performs stand-up, sketch, and sometimes improv comedy. She has performed at ComedyPlatz at Musikfest, Brew Haha, and The Steelstacks, and she is one half of the writing team behind the accounting flavored comedy variety show, Financial Advice for Criminals (real show, fake advice-see disclaimer).
Kelcie Kosberg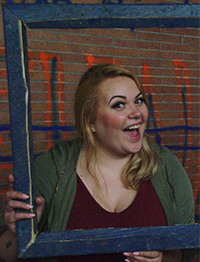 Kelcie Kosberg is a Lehigh Valley actor and comedian. She currently performs in one of ArtsQuest's house teams, Axel Mom, in the Improv Comedy Power Hour, and has been seen on the SteelStacks Comedy stage in America: The Game Show, "I'm Probably Reading Into This..", and "Lip Sync Battle". As an actor, Kelcie has been seen in the Lehigh Valley in "The Addams Family", "Billy Elliot the Musical", "Dog Sees God: Confessions of a Teenage Blockhead", and "Seussical".
Jon Lunger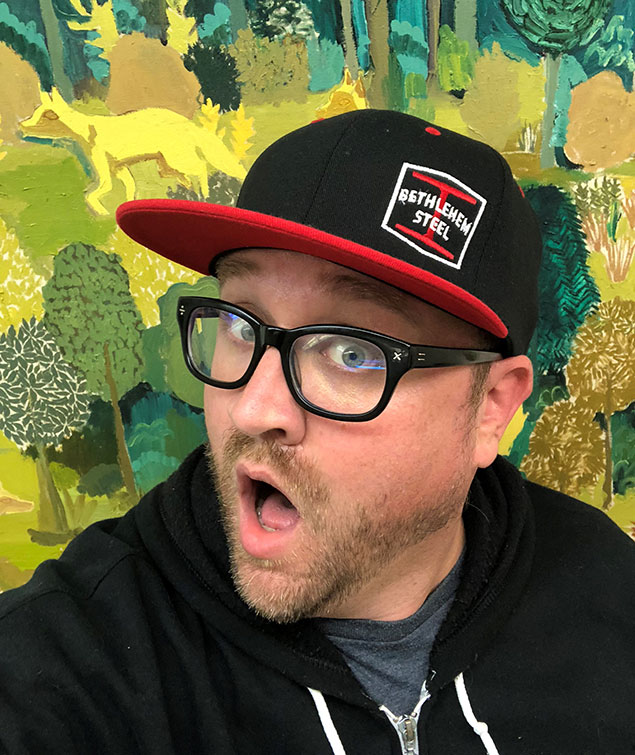 Jon Lunger is a Pennsylvania-based comedian, improviser, and writer who, along with comedian Glen Tickle, is currently re-writing the entirety of Wikipedia via "The Improvised Wikipedia Podcast". Jon has performed at the Baltimore Podcast Festival, Nashville's Third Coast Improv Festival, The Del Close Marathon in NYC and at numerous other comedy festivals across the country. Additionally, Lunger has created, starred-in, written, directed and/or produced a venerable crap-ton of shows at SteelStacks in Bethlehem, PA, including "Spoiler Alert": a pseudo-improvised re-creation of blockbuster movies alongside Matt Candio, "Spitfire": Music+Comedy, and "One Star Review": The Comedy Show About Real Product Reviews. From 2012-2017, Jon was ¼ of the improv team ManDudeBro.
Glen Tickle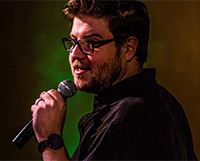 Glen Tickle was once stopped in a hallway by a woman who said, "I know you. You that dad comic," and that sums him up pretty well. He has been on SiriusXM, Amazon Prime, CoziTV, the internet (heard of it?), and his debut album (Yes, Really) charted on Billboard. His first comedy special is being filmed later this year.
Kirk Griffiths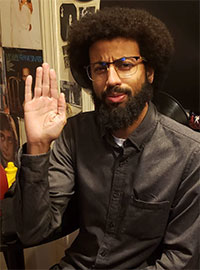 Kirk Griffiths is a comic based in Philadelphia. He's currently beefing with his barber, but is confident that it will work out in the end. He's performed in LV Comedy Platz festival 2017 and 2018, has advanced in Helium Comedy Club's Philly's Phunniest, and has opened for names such as Kyle Kinane, Jordan Carlos, and Michelle Buteau.
He is the current host of Steelstack's Conversation Club and podcast Proper Ebonics.
This show will contain adult language and/or situations. Seating will be assigned by ArtsQuest staff upon arrival into the showroom. Anyone coming in between the ages of 13 and 17 must be accompanied by a parent or guardian. No child 12 or under will be admitted.
*Student & senior discounts apply at the box office only
Schedule
Venue Information
Frank Banko Alehouse Cinemas
ArtsQuest Center
101 Founders Way
Bethlehem, PA 18015
610-297-7100
map & directions