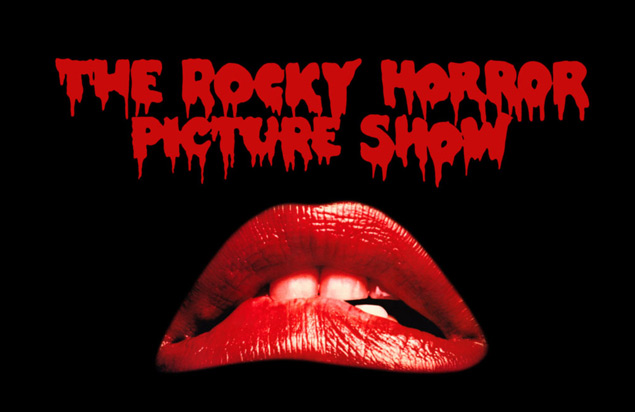 The Rocky Horror Picture Show
June 28 – December 27, 2019 · view days & times
Price: $10.00 regular | $8.00 student & senior* | $7.50 ArtsQuest Member
Venue: Frank Banko Alehouse Cinemas
Every LAST Friday of the month at 11:30 p.m.!
**All screenings include performances from Spaced Out Sensations shadowcasts, and contain strong adult material!**
This low-budget freak show/cult classic/cultural institution concerns the misadventures of Brad Majors (Bostwick) and Janet Weiss (Sarandon) inside a strange mansion that they come across on a rainy night. The owner of this house is a transvestite clad in lingerie, Dr. Frank N. Furter (Curry), a mad scientist who claims to be from another planet.
But seriously, do you need a description? It's ROCKY HORROR! THE cult classic... there is no other film quite like Rocky Horror and there never will be. This timeless film is best screened late and we're more than happy to bring this tradition back to the Lehigh Valley every last Friday of the month, with extra screenings every October!
Costumes are encouraged, and so are props, with a BIG exception: squirt guns or water props are not allowed.
Check out this page for more helpful advice www.rockyhorror.com/participation/etiquette.
*Student & senior discounts apply at the box office only
Buy Tickets
Friday, June 28 | 11:30 p.m.
Friday, July 26 | 11:30 p.m.
Friday, August 30 | 11:30 p.m.
Friday, September 27 | 11:30 p.m.
Friday, October 18 | 11:30 p.m.
Friday, October 25 | 11:30 p.m.
Saturday, October 26 | 11:30 p.m.
Friday, November 29 | 11:30 p.m.
Friday, December 27 | 11:30 p.m.
Schedule
Venue Information
Frank Banko Alehouse Cinemas
ArtsQuest Center
101 Founders Way
Bethlehem, PA 18015
610-297-7100
map & directions