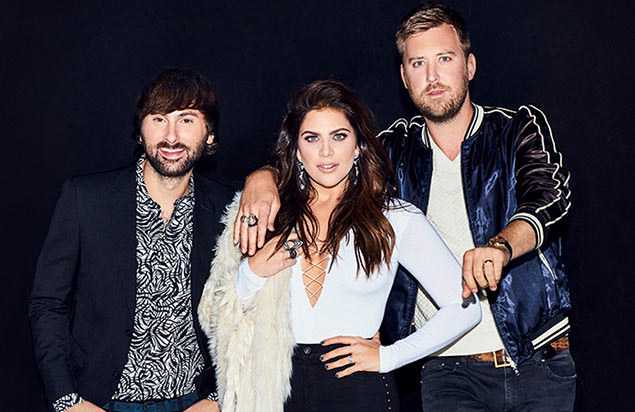 Lady Antebellum
Sunday, August 4 · view days & times
Price: $64-$99 | Steel Terrace: $209
Venue: Wind Creek Steel Stage at PNC Plaza
·
*The Oasis Pass is an add-on upgrade and does not grant access to the Wind Creek Steel Stage ticketed concert
The Oasis Pass gives access to the Oasis area which includes a full cash bar, air conditioned restrooms and ONE parking pass for every TWO passes purchased. NO refunds.
Gates: 6 p.m. | Show: 7 p.m.
"We couldn't go away for almost two years and come back with a copycat of something else," says Hillary Scott of Lady Antebellum. "We had to do something fresh and different."
And so, for their new album, Heart Break —the seventh release from Scott and her bandmates Charles Kelley and Dave Haywood, and their first new music since 2014's 747 – the seven-time GRAMMY award-winners decided to try a new approach. It's not as if they were slacking during the hiatus (Kelley released the Grammy-nominated The Driver, Hillary Scott & The Scott Family won two Grammys for their faith-based debut album Love Remains, while Haywood produced and wrote with several developing acts), but they always knew they would get back to making Lady A music. The question was how.
"We had been going hard for eight years and we wanted to have that break to be with our families and chase some other ambitions," says Haywood. "But I remember Charles saying 'Guys, we've got to figure out a way to make this record with a different process. How do we go back to the way we created when we first started, how do we recreate that innocent enjoyment of writing songs together?'"
"On the past couple records, purely because of our schedule, we had to write most of our music on the road, and that's kind of tough," says Kelley. "It always felt like we weren't one hundred percent focused on the music."
So the trio decided on a plan—they would set aside time to put themselves in new surroundings, and concentrate on writing, with no distractions. They rented a house in Los Angeles, living and working under the same roof, and when the experiment proved successful, they set up a second retreat in Florida.
"The goal was to really get ourselves away from our day to day," says Scott. "Getting away from your own house and your own city meant we could focus solely on our art. We took some of our favorite writers and some people we hadn't worked with before, and it was an inspiring backdrop, and we were able to just be more productive than we've been in a long time." Even more crucially, along the way, the members of Lady Antebellum were able to reconnect as friends all over again. "We'd wake up and Dave would have cooked breakfast and it was amazing," says Kelley. "Making drinks and staying up talking until 3AM —we hadn't gotten to do that in forever."
"Being together every day, living in a house together, that was the missing ingredient from the last few records," says Haywood, while Scott adds, "We've always been close, but we got to connect even deeper into our friendships, and that was really priceless."
Since teaming up in 2006, Lady Antebellum has sold more than 18 million units while earning nine No. One hits on the Country radio charts. They have won seven GRAMMY awards (including both "Record" and "Song of the Year" for "Need You Now" in 2010), and they were first artists in the history of the CMA Awards to win Single of the Year in back-to-back years.
When it came time to update that sound for Heart Break, another key element was producer busbee, whose previous work with Lady A includes the No. One hit "Our Kind of Love," and has recently collaborated with Maren Morris, Keith Urban and Florida Georgia Line "busbee pushed us into a really neat place and he's such an integral part of this new chapter for us," says Haywood.
"I think he sees part of us that we can't see or maybe haven't seen in a long time," says Scott. "And he wasn't afraid to call us on it, which was awesome."
The group's desire to shake things up was made evident by the album's swaggering first single "You Look Good," complete with a funky horn arrangement. "I'd been begging for horns on a song for years!" says Scott. "One of my favorite songs growing up was 'Sir Duke' by Stevie Wonder, and that feel transports you to another place. It was the perfect song to embody the excitement and fun that we had making this record."
"We love writing the serious songs—the heartbreak songs, the love songs—but the recording process was so different and so fun and we felt like we were missing something that had a little of that," says Kelley. "We wanted it to be a little bit of a train wreck, where you weren't sure if it was us—we always want to take a little bit of a left turn where you don't always know what to expect."
Elsewhere, Heart Break ranges from the wry call to independence of the title track ("probably my favorite song on the record," says Kelley) to the sweet melancholy of "Somebody Else's Heart." The trio had a hand in writing all but two songs on the album, resulting in their most intimate and heartfelt work to date. "It's really our story," says Kelley. "Songs about our spouses and kids—they have a universal feel to them, but there's a lot of our personal stories here."
What's evident is that coming back from their hiatus, the members of Lady Antebellum are fired up and ready to go, with a new sense of both their history and their possibilities. "I think we came back from the break with an appreciation for what we've built," says Scott. "We've always been very thankful for our journey, but when you sacrifice so much time away from home, even the greatest things can start to feel like work. So I think we came back full of gratitude for one another and for the career that we've been so blessed to have."
"With the solo projects, there was definitely a bit of insecurity, adds Kelley, "so you want to make sure that if you're going to do it, it better say something. There's something kind of naked about it, and we wanted to get back to that as a band—to have to get out there and prove yourself."
Price: $269
Sunday, August 4 | 5:30-9 p.m.
Limited to only 6 students
This is a unique opportunity to go behind the scenes at Musikfest with Brian Hineline, who's photographed hundreds of concerts over the past 20 years for Rolling Stone, The New York Times, Time Magazine, Entertainment Weekly and other publications. Participants start off in our Olympus Digital Imaging Center learning tips and techniques from Brian about taking fabulous concert photographs. Then it's on to the festival grounds to shoot at the free stages at Musikfest, including behind-the-scenes candid's that the public doesn't have access to. Capping it all off, you'll work alongside Brian at Musikfest's Wind Creek Steel Stage media pit, photographing GRAMMY winners Lady Antebellum for their first three songs (no flash)!
All proceeds from this class benefit ArtsQuest's Arts Education Fund, which helps to support the 500 free concerts at Musikfest and ArtsQuest's educational programming for young people.
Partners
Media Partners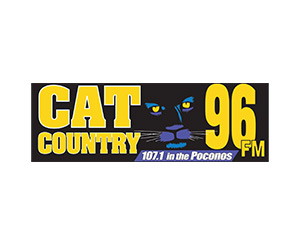 Schedule
Venue Information
Wind Creek Steel Stage at PNC Plaza
Musikfest
SteelStacks Campus (South Side)
Bethlehem, PA 18015
610-332-1300
map & directions