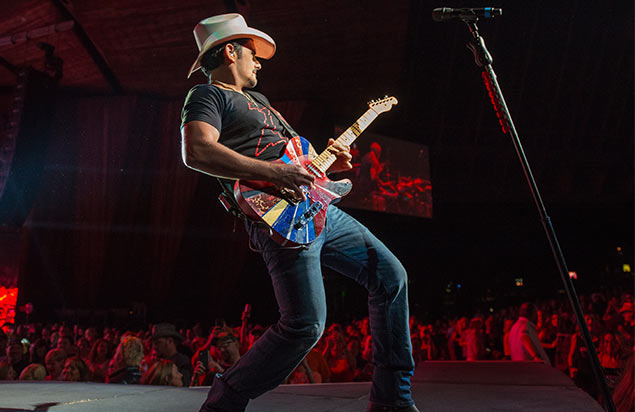 Brad Paisley
Sunday, August 11 · view days & times
Price: $69-$119 | Steel Terrace: $219
Venue: Wind Creek Steel Stage at PNC Plaza
·
*The Oasis Pass is an add-on upgrade and does not grant access to the Wind Creek Steel Stage ticketed concert
The Oasis Pass gives access to the Oasis area which includes a full cash bar, air conditioned restrooms and ONE parking pass for every TWO passes purchased. NO refunds.
Gates: 6 p.m. | Show: 7 p.m.
Brad Paisley is a consummate singer, songwriter, guitarist and entertainer whose talents have earned him numerous awards, including three GRAMMYs, two American Music Awards, 14 Academy of Country Music Awards and 14 Country Music Association Awards (including Entertainer of the Year), among many others. He has been a proud member of the Grand Ole Opry since 2001. Paisley has written 21 of his 24 #1 hits including his most recent smash, "Today." The song resonated with fans around the globe with the music video garnering over 43 million views, so far. "Heaven South" is his current single from his 11th studio album, LOVE AND WAR, which was released April 21. It is his 9th consecutive studio album to debut #1 on Billboard's Top Country Albums chart. On April 28 LOVE AND WAR was released as country music's first ever visual album for a limited time eXclusively on Apple Music and now is available on VEVO. Paisley contributed two instrumental tracks to the Disney·PiXar movie Cars 3, which hit theaters on June 16. He also has a song, "Stubborn Angels," in the movie Same Kind of Different as Me, in theaters now. Paisley has partnered with Sarah Cannon, the Cancer Institute of HCA Healthcare, and Sony Music Nashville, by launching 2017 Band Against Cancer. The campaign will spread the word of community-based treatment, options and support. Sarah Cannon has adopted Paisley's #1 hit "Today" as the campaign's 2017 theme song. Paisley has partnered with Boot Barn® and developed an eXclusive line of jeans, hats, T-shirts, jewelry, belts and woven shirts called Moonshine Spirit by Brad Paisley.
Price: $289
Sunday, August 11 | 5:30-9 p.m.
Limited to only 6 students
This is a unique opportunity to go behind the scenes at Musikfest with Brian Hineline, who's photographed hundreds of concerts over the past 20 years for Rolling Stone, The New York Times, Time Magazine, Entertainment Weekly and other publications. Participants start off in our Olympus Digital Imaging Center learning tips and techniques from Brian about taking fabulous concert photographs. Then it's on to the festival grounds to shoot at the free stages at Musikfest, including behind-the-scenes candid's that the public doesn't have access to. Capping it all off, you'll work alongside Brian at Musikfest's Wind Creek Steel Stage media pit, photographing Brad Paisley for his first few songs (no flash)!
All proceeds from this class benefit ArtsQuest's Arts Education Fund, which helps to support the 500 free concerts at Musikfest and ArtsQuest's educational programming for young people.
Partners
Media Partners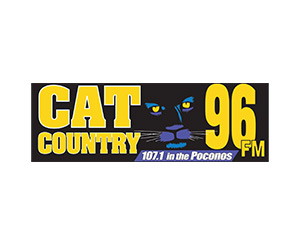 Schedule
Venue Information
Wind Creek Steel Stage at PNC Plaza
Musikfest
SteelStacks Campus (South Side)
Bethlehem, PA 18015
610-332-1300
map & directions