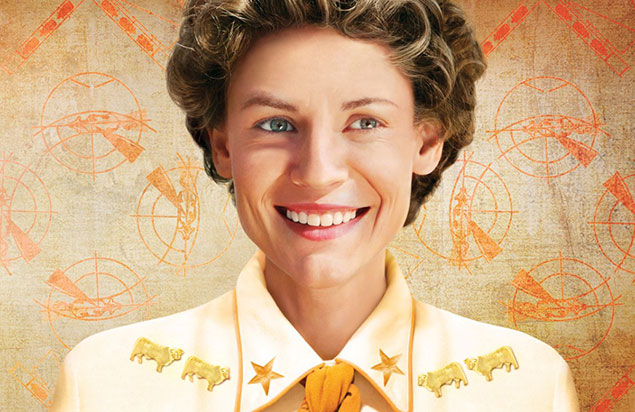 Temple Grandin
Wednesday, March 20 · view days & times
Venue: Frank Banko Alehouse Cinemas

FREE
2010 | TV-PG | 1 hr 47 min
Director: Mick Jackson
Stars: Claire Danes, Julia Ormond, David Strathairn
Temple Grandin paints a picture of a young woman's perseverance and determination while struggling with the isolating challenges of autism at a time when it was still quite unknown. The film chronicles Temple's (Danes) early diagnosis; her turbulent growth and development during her school years; the enduring support she received from her mother (Ormond), aunt (O'Hara) and her science teacher (Strathairn); and her emergence as a woman with an innate sensitivity and understanding of animal behavior.
Undaunted by education, social and professional roadblocks, Grandin turned her unique talent into a behavioral tool that revolutionized the cattle industry and laid the groundwork for her successful career as an author, lecturer and pioneering advocate for autism and autism spectrum disorder education.
This visually inventive film offers insights into Grandin's world, taking the audience inside her mind with a series of snapshot images that trace her self-perceptions and journey from childhood through young adulthood to the beginning of her career, and beyond.
This is a FREE screening. Please reserve tickets by calling 610-332-3378 or in person at the ArtsQuest Center Box Office.
Northampton Community College is proud to sponsor all tickets for the film "Temple Grandin," as a part of our Annual Humanities Programming theme "Humanities Best Friend: Dogs and the Human Saga" led by Dr. Charles Rinehimer, Professor of Biology and Veterinary Technology at NCC. There will be a talk back led by NCC students and faculty members.
Schedule
Venue Information
Frank Banko Alehouse Cinemas
ArtsQuest Center
101 Founders Way
Bethlehem, PA 18015
610-297-7100
map & directions