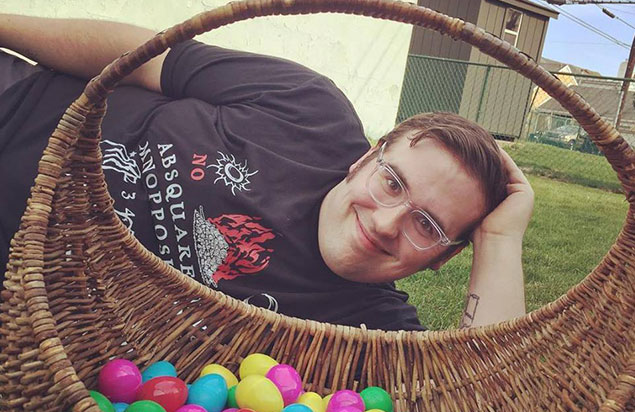 Framing and Finding the Game with Justin Passino
Saturday, June 15 · view days & times
Price: $20 | $18 ArtsQuest Member
Venue: Banko Gallery
Saturday, June 15 | 1-3 p.m.
Are you an improviser who struggles with the concept of Game? Do you sometimes feel as if you'd have more luck stumbling upon a mythical creature like Bigfoot or The Mothman than the Game of a scene? Or are you an improviser who gets Game and just wants to brush up on the basics? If you answered yes to any of these leading questions then you're probably a huge nerd. And also this workshop is for you! We'll be focusing on de-mystifying the concept of Game and making it easier for you and your scene partner to find and play together. We'll practice playing super grounded and reacting at the top of our intelligence so the unusual thing really pops. Much like The Mothman on a clear, moon-lit night.
Justin Passino has been studying and performing improv since 2016 at both Steelstacks and the Upright Citizens Brigade Theatre in New York City. His teachers at UCB include Cathryn Moudon, James Dwyer, Alex Dickson, Nicole Drespel and John Timothy. He performs regularly around the Lehigh Valley with his teams Staycation, The Great Old Ones, Yo JP and Cat Sweaters. You can also catch him at Steelstacks every 3rd Friday of the month with Spitfire and every 2nd and 4th Saturday with We Should Be Happy.
Schedule
Venue Information
Banko Gallery
Banana Factory
25 W Third Street
Bethlehem, PA 18015
610-332-1300
map & directions