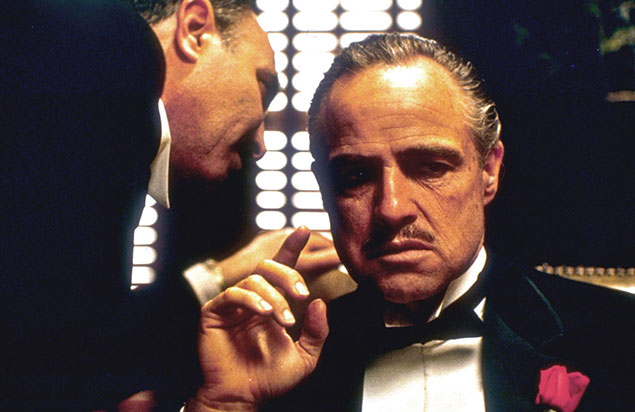 The Godfather
Sunday, June 16 · view days & times
Price: $10.00 regular | $8.00 student & senior* | $7.50 ArtsQuest Member
Venue: Frank Banko Alehouse Cinemas
1972 | R | 2 hr 55 min
Directed by: Francis Ford Coppola
Starring: Marlon Brando, Al Pacino, James Caan
This Father's Day, the Frank Banko Alehouse Cinemas wants to make you an offer you can't refuse. Widely regarded as one of the greatest films of all time, this mob drama, based on Mario Puzo's novel of the same name, focuses on the powerful Italian-American crime family of Don Vito Corleone (Marlon Brando). When the don's youngest son, Michael (Al Pacino), reluctantly joins the Mafia, he becomes involved in the inevitable cycle of violence and betrayal. Although Michael tries to maintain a normal relationship with his wife, Kay (Diane Keaton), he is drawn deeper into the family business.
*Student & senior discounts apply at the box office only
Price: $20 | $15 Student & Senior* | $7.50 ArtsQuest Member
Film Appreciation Seminars offer a fun and eye-opening approach to further understanding cinema's most popular films. These seminars take place at the Frank Banko Alehouse Cinemas and one registration includes a preliminary in-depth lecture before the film and a ticket to the film itself.
Schedule
Venue Information
Frank Banko Alehouse Cinemas
ArtsQuest Center
101 Founders Way
Bethlehem, PA 18015
610-297-7100
map & directions