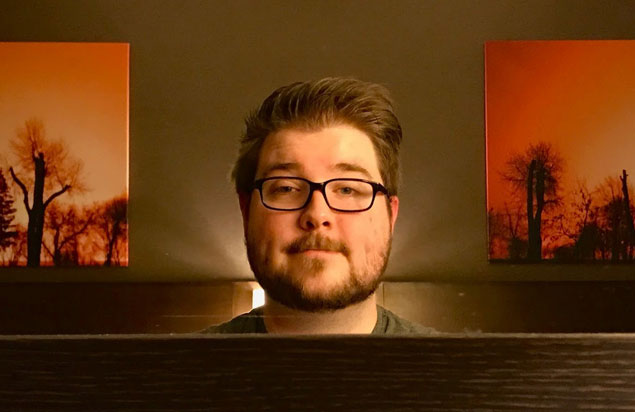 Intro to Standup with Glen Tickle
Sunday, September 29 · view days & times
Price: $119 | $105 ArtsQuest Member
Venue: Olympus Digital Imaging Classroom
Sundays, September 29–November 3 | 1-4 p.m.
Graduation Show: Nov. 7, 8 p.m. in the Fowler Blast Furnace Room
Graduation shows are subject to change dates/times.
Admit it, you've gone to a standup show and said 'I could do that', but you don't know how to take the first step. Over the course of six weeks, students will learn stage presence, delivery basics, joke types and insight into the comedy business, before performing in a graduation show!
Glen Tickle is a comedian, writer, weird dad, and weirder husband from New Jersey. He recorded his debut album, (Yes, Really), at the ArtsQuest Center at SteelStacks in 2016. Glen and improv comedian Jon Lunger are currently re-writing the entirety of Wikipedia via The Improvised Wikipedia Podcast.
He's the host of Nerd Nite Bethlehem at the ArtsQuest Center, regularly performs standup there and many other places, and also claims to be the world's greatest Dr. Mario player and dares you to challenge him on it.
Schedule
Venue Information
Olympus Digital Imaging Classroom
Banana Factory
25 W Third Street
Bethlehem, PA 18015
610-332-1300
map & directions