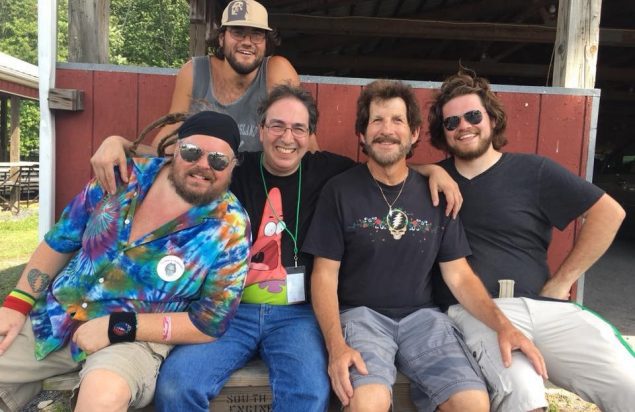 Steal Your Face: Grateful Dead Tribute
Part of "Peace, Love & Rock 'N' Roll - A Celebration of Woodstock's 50th Anniversary"
August 16 – August 17, 2019 · view days & times
Venue: Highmark Blue Shield Community Stage on the Air Products Town Square

FREE
Steal Your Face has spent the last 13 years on their own "long strange trip," paying tribute to The Grateful Dead without ever being a tribute act. Born from the spirit of Jerry Garcia and The Grateful Dead, Steal Your Face is a high energy band known for mind-blowing jams, innovative lead guitar and emotional vocals. From Gathering of The Vibes in 2009, sharing a bill with legends like Bob Weir and Crosby, Stills and Nash to headlining Philly's Trocadero Theatre, Steal Your Face continues to build on their own wild legacy - always looking to take the music, their fans and their adventures together further.
Steal Your Face shows are unique psychedelic adventures that blend thought provoking original jams with not just the vast library of the Grateful Dead, but a repertoire that includes Dylan, Marley, Bowie, and many more. From Elvis to Grandmaster Flash, for these bad boys of The Grateful Dead scene, nothing is off limits.
Schedule
Venue Information
Highmark Blue Shield Community Stage on the Air Products Town Square
ArtsQuest Center
101 Founders Way
Bethlehem, PA 18015
610-297-7100
map & directions