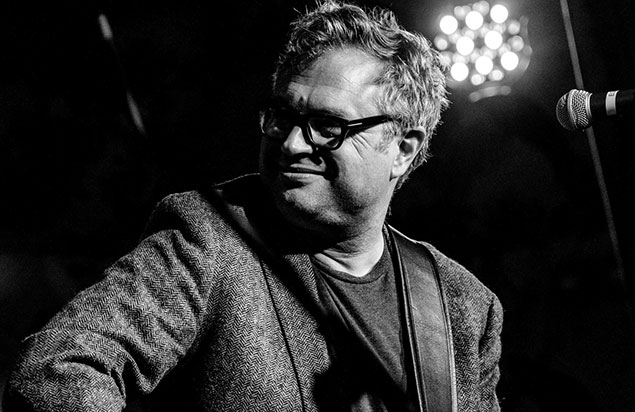 Steven Page (Formerly of Barenaked Ladies)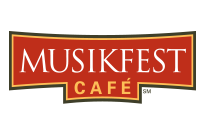 Wednesday, November 6 · view days & times
Price: $25-$30
Venue: Musikfest Café presented by Yuengling
Doors and Dinner: 6 p.m. | Show: 7:30 p.m.
$10 minimum Food and Beverage for all reserved seating.
Steven Page's distinctive and powerful tenor is among the most instantly recognizable voices in popular music. A member of the Canadian Music Hall of Fame with former bandmates, Barenaked Ladies, Steven Page reunited with the band he co-founded for their induction at the 2018 JUNO Awards – a night capped off by an exhilarating two song performance.
With a strong focus on his own career, Steven Page is busy.
A new album, his fifth solo effort, DISCIPLINE: HEAL THYSELF, PT. II, was released in 2018 – a year that saw Steven tour the UK & Ireland and undertake the most extensive US Tour of his solo career.
Early 2019 is all about Canada. The year started with a highly successful East Coast tour with Symphony New Brunswick and in May, Steven crosses the country, from Quebec to British Columbia (preceded by a gig in Whitehorse, YK in April) with trio members Craig Northey (Odds) and Kevin Fox. Fans in Toronto, Vancouver and Victoria will see an even more spectacular show with the trio being supported by a full rock band and horn section – Steven Page's dream team!
Steven Page and his trio mates return to the US in June for a mini-tour with stops in Syracuse, NY, Port Clinton, OH, Ann Arbor & Spring Lake, MI, and Warrendale, PA. More US dates are planned in the fall.
Since becoming a solo artist, Steven Page has been carving out a diversified niche for himself that expands beyond recording and performing through an exhausting array of projects in music, film, theatre and television. He has composed six Stratford Festival scores, has collaborated and toured North America with Toronto's innovative Art of Time Ensemble and performs with his rock star pals as a member of the Trans-Canada Highwaymen. Steven journeyed across Canada and the U.S. as host of TV's The Illegal Eater and became a Chopped Canada Champion in 2017. Steven Page recently appeared in the award-winning Riddle Films production of Dreaming of a Jewish Christmas and is currently working with playwright Daniel MacIvor on a musical commissioned by the Stratford Festival called Here's What It Takes, a theatre production featuring Page-composed songs.
Still the dynamic stage presence he's always been, Steven Page is the consummate entertainer, performing music from both his solo career and his BNL years.
Dean Friedman
Dean Friedman first marked his entry into pop consciousness with the Top 20 chart success of his infectious hit single, Ariel, a quirkily irresistible and uncategorizable pop song about a free spirited, pot-smoking, vegetarian Jewish girl in a peasant blouse who lived, as the lyric goes, "...way on the other side of the Hudson".
Friedman scored again with the release of his follow up album, "Well, Well," Said the Rocking Chair', and the now classic hit single, Lucky Stars. This magical duet, performed with singer, Denise Marsa, zoomed to the top of the UK singles charts, going instantly gold. Lucky Stars paved the way for a slew of Friedman hits, including familiar radio staples such as Lydia, Rocking Chair, McDonald's Girl and Woman of Mine.
Friedman's consummate songwriting and performing, have earned him a loyal international following, devoted to the sophisticated, funny and profound work of a master songsmith.
Schedule
Venue Information
Musikfest Café presented by Yuengling
ArtsQuest Center
101 Founders Way
Bethlehem, PA 18015
610-297-7100
map & directions