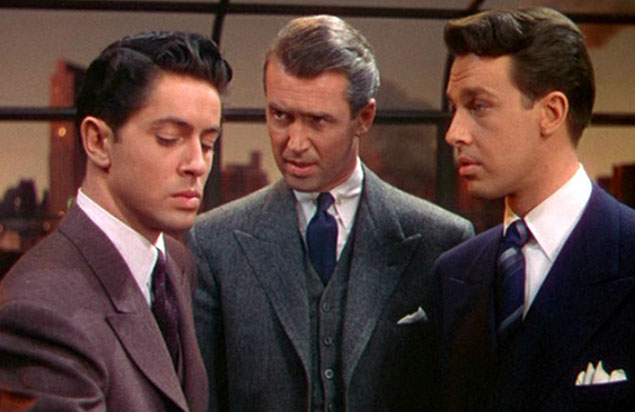 Rope
August 12 – August 15, 2019 · view days & times
Price: $10 regular | $8 student & senior* | $7.50 ArtsQuest Member
Venue: Frank Banko Alehouse Cinemas
1948 | PG | Run time: 1 hr 20 min
Director: Alfred Hitchcock
Stars: James Stewart, John Dall, Farley Granger
Inspired by a real-life murder case, Alfred Hitchcock's Rope is a shocking spellbinder starring James Stewart. Two friends (Farley Granger and John Dall) strangle a classmate for intellectual thrills and then proceed to throw a party for the victim's family and friends - with the body stuffed inside the trunk they use for a buffet table. As the killers turn the conversation to committing the "perfect murder", their former teacher (Stewart) becomes increasingly suspicious that his students have turned his intellectual theories into brutal reality. Filmed in only nine different takes almost entirely on a single sound stage, the first color film from the Master of Suspense is a chilling look into the dark side of humanity.
*Student & senior discounts apply at the box office only
Buy Tickets
Monday, August 12 | 8 p.m.
Tuesday, August 13 | 4:45 p.m.
Wednesday, August 14 | 1 p.m.
Thursday, August 15 | 3:15 p.m.
Schedule
Venue Information
Frank Banko Alehouse Cinemas
ArtsQuest Center
101 Founders Way
Bethlehem, PA 18015
610-297-7100
map & directions