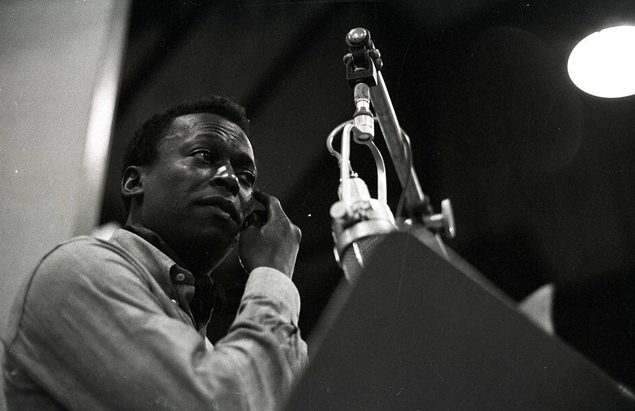 Miles Davis: Birth Of The Cool
Sunday, September 22 · view days & times
Price: $10 regular | $8 student & senior* | $7.50 ArtsQuest Member
Venue: Frank Banko Alehouse Cinemas
2019 | NR | Run time: 1 hr 55 min
Miles Davis: horn player, bandleader, innovator. Elegant, intellectual, vain. Callous, conflicted, controversial. Magnificent, mercurial. Genius. The very embodiment of cool. The man with a sound so beautiful it could break your heart.
The central theme of Miles Davis's life was his restless determination to break boundaries and live life on his own terms. It made him a star. For the people who loved him most, it also made him incredibly difficult to live with. Again and again, in music and in life, Miles broke with convention—and when he thought his work came to represent a new convention, he changed it again. Miles's bold disregard for tradition, his clarity of vision, his relentless drive, and constant thirst for new experiences made him an inspiring collaborator to fellow musicians and a cultural icon to generations of listeners. It made him an innovator in music—from bebop to "cool jazz," modern quintets, orchestral music, jazz fusion, rock 'n' roll, and even hip-hop.
Featuring never-before-seen archival footage, studio outtakes, and rare photos, Miles Davis: Birth of the Cool tells the story of a truly singular talent and unpacks the man behind the horn.
This film will feature an introduction by musicians Jon Fadem, Chuck Bazemore, and Vernon J. Mobley
Jon Fadem
Jon Fadem has been playing guitar since he was 13, and went on to study music at Oberlin College and Conservatory in Oberlin, OH. His band Post Junction is a funk/rock/soul/jam band who has received a great amount of praise in the Lehigh Valley. In addition, he is guitarist for Start Making Sense, a Talking Heads tribute band, and guitarist/vocalist for the funk/jazz/fusion group Family Circus Trio. He also plays acoustic duo gigs with singer/songwriter Paul Thiessen and solo acoustic gigs.
Chuck Bazemore
Chuck Bazemore is a nationally acclaimed musician and freelance drummer whose career spans more than four decades. This highly talented drummer has performed with world-renowned artists, including Patti LaBelle, The Delfonics, Harold Melvin and the Blue Notes, and Eddie Kendricks. He was also a memeber of Weather Report, a band formed by formed by Wayne Shorter and Joe Zawinul, both previous members of Miles Davis's band.
Vernon J. Mobley
Vernon J. is a drummer at heart who has been playing for nearly 3 decades. Vern's sound often gives the illusion of multiple drummers/percussionists playing the drum kit simultaneously. These days Vernon J. the drummer can be playing the drums with his award winning band Fusion Jazz Trio, jazz sextet FunkXpress led by bassist Gene Perla, funk quartet Post Junction with john Fadem or powerhouse jazz ensemble Galvanic Ignition.
*Student & senior discounts apply at the box office only
Schedule
Venue Information
Frank Banko Alehouse Cinemas
ArtsQuest Center
101 Founders Way
Bethlehem, PA 18015
610-297-7100
map & directions