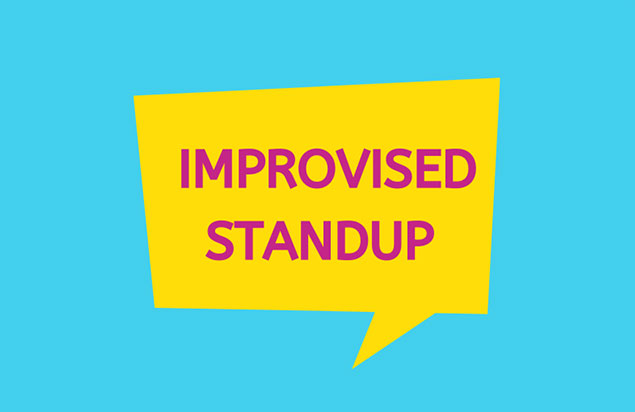 Improvised Standup
Saturday, March 21 · view days & times
Price: $6 | $5 student & senior* | $4.50 ArtsQuest Member
Venue: Fowler Blast Furnace Room
Doors: 9:30 p.m. | Show: 9:45 p.m.
The Lehigh Valley's best standups and improvisers face a new challenge when they're given topics to talk about... while they're onstage! And... YOU might even be the one providing the topic!
Lineup TBD.
Hosts:
Addyson Teal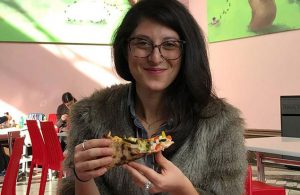 Addyson Teal is a multi-faceted Bethlehem-based performer, instructor, and producer/director. Serving as the Cinema & Comedy Coordinator at ArtsQuest, she has directed productions of A Golden Girls Drag Show, and I'm Probably Reading Into This, the latter being a game show that she devised and hosts. You can also see her onstage as the co-host of Lip Sync Battle at the ArtsQuest Center or with her improv team Synced Up; she previously was a member of the teams Period Drama and The Associated Mess.
She's studied improv and standup at Temple University, Good Good Comedy Theater, and ArtsQuest. While also the regular instructor for ArtsQuest's free improv drop-in classes, she's taught team building workshops to many of the Lehigh Valley's biggest companies. When Addyson isn't working to make laughter happen, she's onstage playing the fiddle with her Celtic band Fig for a Kiss, who released their first EP in 2019.
Ryan Hill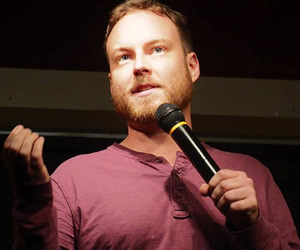 Ryan is the Programming Director at ArtsQuest. He performed standup for 10+ years, opening for Patton Oswalt, Dave Attell, Colin Quinn, Marc Maron, and many more, having performed for audiences in Philly, New York, Chicago, Toronto, and many random points in between. He also the Managing Director of the Associated Mess improv comedy team and has studied with both Second City and Upright Citizen's Brigade.
Ian Webster
Ian Webster has been performing stand-up comedy for over six years. He has performed at the Lehigh Valley with Love Comedy Platz at Musikfest, Allentown Arts Fest, and Wisecrackers. He co-hosts the twice monthly comedy open mic Stouts Laughs at the Bethlehem Brew Works.
Lisa VanArsdale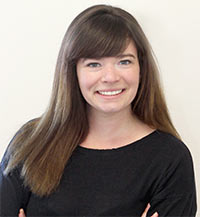 Lisa VanArsdale has been featured in various publications and as a guest on podcasts, radio, and television around the world. She laughs at inopportune moments and also tells jokes sometimes.
Elliott
Elliot is a comedian, fun haver, stuff doer and thing maker from Wilkes-Barre Pennsylvania. He's a music fan with no musical talent and is armed with a vast knowledge of pop culture. He's performed stand up all over the place with all kinds of people, been in a few sketch shows.. He is one third of the comedy production team of Streetkar Comedy, and stars in the web series Creep City USA. Elliott believes that Quint from Jaws is the greatest character in any film ever!
This show will contain adult language and/or situations. Seating will be assigned by ArtsQuest staff upon arrival into the showroom. Anyone coming in between the ages of 13 and 17 must be accompanied by a parent or guardian. No child 12 or under will be admitted.
*Student & senior discounts apply at the box office only
Schedule
Venue Information
Fowler Blast Furnace Room
ArtsQuest Center
101 Founders Way
Bethlehem, PA 18015
610-297-7100
map & directions