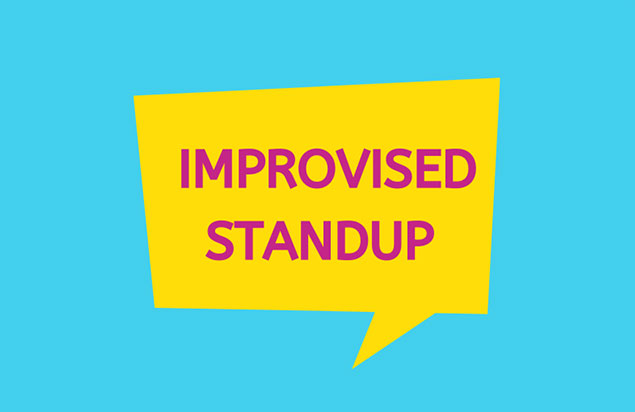 Improvised Standup
Friday, October 22 · view days & times
Price: $10 | $9 student & senior* | $8.50 ArtsQuest Member
Venue: Frank Banko Alehouse Cinemas

Buy Tickets
Health and Safety Guidelines
The health and safety of our patrons, vendors, volunteers, staff, and everyone attending our campus, buildings, and events is of the utmost importance to ArtsQuest and we have established a number of best practices and procedures based on guidelines from the CDC, City of Bethlehem and the Commonwealth of Pennsylvania. Please visit artsquest.org/safety to view our current health and safety guidelines.
Standups and improvisers from the Lehigh Valley and beyond will create standup comedy on the spot based on your suggestions!
Anthony DeSanctis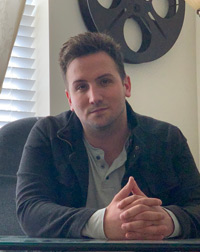 Anthony DeSanctis is ArtsQuest's Cinema and Comedy Specialist and the Director of the Greater Lehigh Valley Filmmaker Festival. He is a Penn State alum with a BA in Media Studies from the College of Communications. A true movie aficionado, Anthony has written and directed a few films as well. His film The Alley won Best Film at the Front House "Philm" Fest in Philadelphia in 2014. In his spare time, he enjoys improv comedy and has performed with The Associated Mess and as a member of the Improv Comedy Power Hour.
Addyson Teal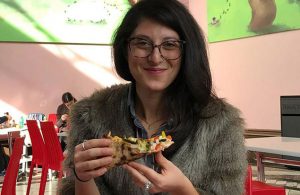 Addyson Teal is a multi-faceted Bethlehem-based performer, instructor, and producer/director. Serving as the Cinema & Comedy Coordinator at ArtsQuest, she has directed productions of A Golden Girls Drag Show, Lip Sync Battle, and I'm Probably Reading Into This, the latter being a game show that she devised and hosts. You can also see her onstage as the co-host of Improvised Standup at the ArtsQuest Center or with her improv team Synced Up; she previously was a member of the teams Period Drama and The Associated Mess. When Addyson isn't working to make laughter happen, she's onstage playing the fiddle with her Celtic band Fig for a Kiss, who released their first EP in 2019.
Chip Beaupre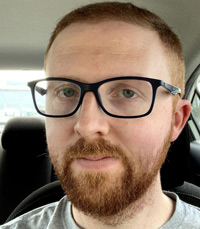 Chip Beaupre is an Allentown based improv comedian here in the Lehigh Valley. He's been volunteering at the SteelStacks Comedy for a few years now. His love of comedy and support of the local comedians has inspired him to take improv classes. After which, he was part of the regular show the Improv Comedy Power Hour where he was a member of the former house team Verbal Cursive. He has also made some appearances in different shows such as Lip Sync Battle and The Sequel Show.
Halie Kendra Smith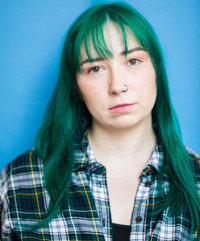 Halie Kendra Smith (she/her/hers) is a playwright and actor from the Bethlehem area. Recently, she's been working on a couple film sets and virtual productions, as well as working on a new play. You can follow her on all of her theater endeavors @haliekendratheatre on instagram. She's super excited to be back on Improvised Standup (this time in person) and sharing her comedic tone with you all!
Ashleigh Strange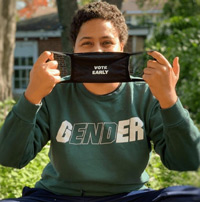 Dr. Ashleigh Strange was born in Fairbanks, Alaska where she told jokes just I stay warm. After a quarter-life crisis, she moved to Lehigh Valley for reasons yet unknown. Proud graduate of University of Alaska Fairbanks, the California Church and University Institute, and the esteemed ArtsQuest Improv 101 class.
The Huffington Post and College Humor said nice things about her viral "Worst Beatboxer Ever" YouTube video. @Strangastrange
Glen Tickle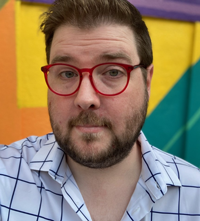 Glen Tickle is a comedian and the founder of Circus Trapeze Records and Jerk! The Magazine. He has multiple specials including his latest, The Favorite out now on Dry Bar Comedy.
Lisa VanArsdale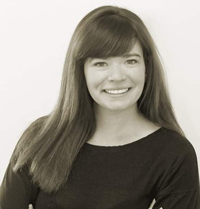 Lisa VanArsdale has been featured in media all over the world, tells jokes sometimes, and laughs too loud.
This show will contain adult language and/or situations. Seating will be assigned by ArtsQuest staff upon arrival into the showroom. Anyone coming in between the ages of 13 and 17 must be accompanied by a parent or guardian. No child 12 or under will be admitted.
*Student & senior discounts apply at the box office only
Schedule
Venue Information
Frank Banko Alehouse Cinemas
ArtsQuest Center
101 Founders Way
Bethlehem, PA 18015
610-297-7100
map & directions