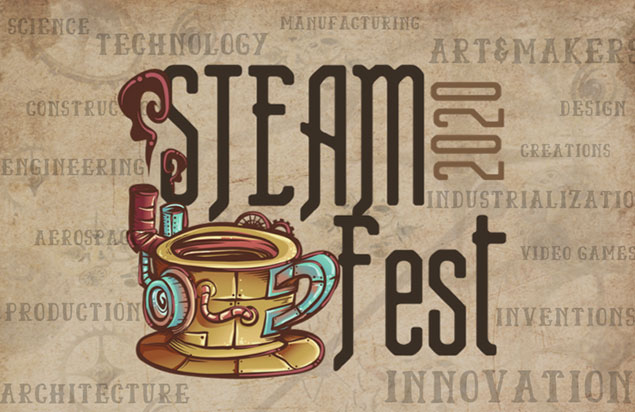 PA S.T.E.A.M Fest
August 21 – August 22, 2020 · view days & times
Venue: ArtsQuest Center
Reserve Your Tickets!
STUDENTS $8.00 (ages 13-18 only. Student tickets are door purchase only with ID)
GENERAL $10.00 (Kids 12 and under are FREE!)
MINI GALA $15.00 (18+ audience only)
ADULTS ELITE $28.50 (STEAM Fest entry, keepsake, and Mini Gala 18+)
Ticket registration fees & taxes are additional.
Friday, August 21
3-7 p.m. STEAM Fest Welcoming
Friday, August 21
7-9 p.m. Steampunk Mini Gala
Saturday, August 22
10 a.m.-6 p.m. STEAM Fest 2020
The "STEAM Festival" focuses on a mix of Science, Technology, Engineering, Art, and Makers (STEAM) around a Steampunk theme. Our event promotes programs and interests in these industries for families, digital educators, businesses, institutes, and everyone else interested in today's modern culture and the historical evolution of Steampunk! This event includes workshops, lesson seminars, educational panels, new innovations, demos, digital artists, makers, geek entertainment, cosplay, and more!
Schedule
Venue Information
ArtsQuest Center
101 Founders Way
Bethlehem, PA 18015
610-297-7100
map & directions