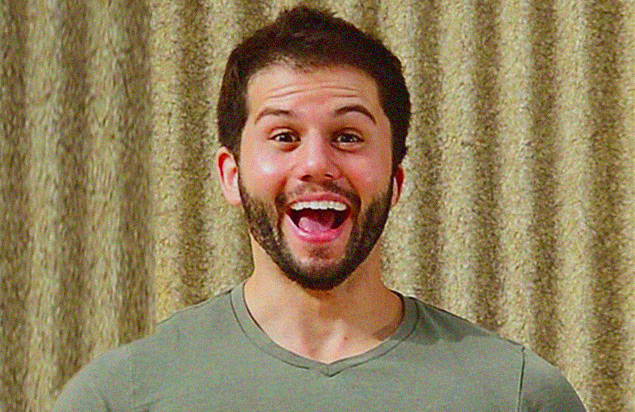 Improv 301: The Slacker with Matt Candio
Sunday, April 19 · view days & times
Price: $119 | $105 ArtsQuest Member
Venue: Visual Arts Classroom
Sundays, April 19 – May 31 (no class May 24) | 1-4 p.m.
Grad Show: June 4, 8 p.m., Frank Banko Alehouse Cinemas
*Grad shows are subject to change.
In this 6-week class, students will learn the Slacker format, a longform improvised form built around the use of tag-outs to transition to new scenes. It is similar to a La Ronde, but with no restrictions with regard to the order of tag outs or the number of characters one might play. The form is exceptionally flexible and is well suited for a wide range of team sizes, styles of play, time constraints and even stage sizes.
Taking Improv 301 qualifies students to audition for the Improv Comedy Power Hour!
Pre-requisite for Improv 301: Students are expected to have completed ArtsQuest's Improv 201 before beginning this class. If you have not taken Improv 201 with ArtsQuest but have other experience (Upright Citizen's Brigade, Philly Improv Theater, etc) and want to enroll in 301, please contact Ryan Hill at rhill@artsquest.org.
If you enroll in 301 without having completed 201 or received approval to enroll, you may be removed from the class at the discretion of the instructor and/or administration.
If you'd like to take this class but do not have the means, we encourage you to apply for an ArtsQuest Comedy Class Scholarship.
Students must be 18 or older by the first day of class. Instructor may change based on availability.
Matt Candio has been studying and performing improv and sketch since 2009. In 2011, he began training at the Upright Citizens Brigade in NYC. His teachers include Chelsea Clarke, Ben Rameaka, Gavin Speiller, and Betsy Stover. Outside of the UCB, Matt has trained with Rachael Mason at The Second City in Chicago. He performs at the ArtsQuest Center every first and third Friday of the month as part of We're Good, You're Great, is the coach of current Improv Comedy Power Hour team Big Check, and is a member of the ArtsQuest Comedy Committee.
Schedule
Venue Information
Visual Arts Classroom
Banana Factory
25 W Third Street
Bethlehem, PA 18015
610-332-1300
map & directions