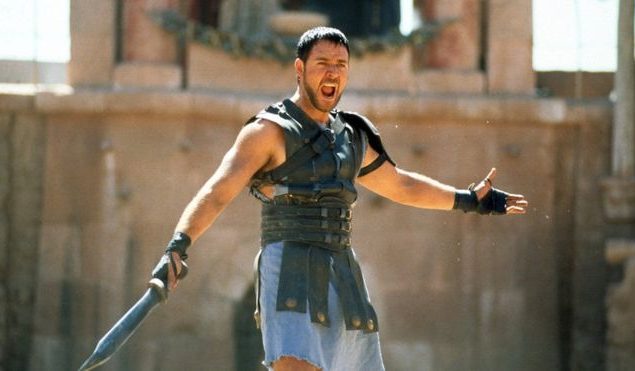 Gladiator
Sunday, June 21 · view days & times
Price: $10 | $8 student & senior* | $7.50 ArtsQuest Member
Venue: Frank Banko Alehouse Cinemas
2000 | R | Run time: 2h 35min
Directed by: Ridley Scott
Starring: Russell Crowe, Joaquin Phoenix, Connie Nielsen, Oliver Reed, Richard Harris, Ddjimon Honsou, Derek Jacobi
This Father's Day, Ridley Scott's action adventure masterpiece returns to the big screen.
The general who became a slave. The slave who became a gladiator. The gladiator who defied an emperor.
GLADIATOR is the stunning historical epic that follows Maximus Decimus Meridius, the brave general who was forced into slavery, emerged as a gladiator, and defied an empire. Masterfully directed by Ridley Scott and featuring a riveting performance from Russell Crowe, GLADIATOR is a magnificent combination of vivid action and extraordinary storytelling and is a winner of five Academy Awards, including Best Picture and Best Actor.
*Student & senior discounts apply at the box office only
Schedule
Venue Information
Frank Banko Alehouse Cinemas
ArtsQuest Center
101 Founders Way
Bethlehem, PA 18015
610-297-7100
map & directions