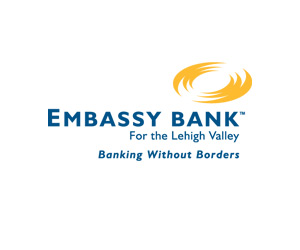 Independence Day
presented by Embassy Bank
July 4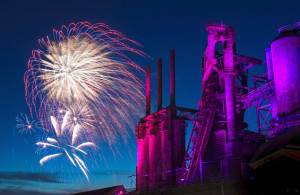 The free Independence Day festivities will include a full afternoon of musical events, accompanied by delicious food vendors. This event will be the last chance to view the Hometown Heroes 2023 banner that debuted over 1,500 photos of local military veterans on Memorial Day. The SteelStacks campus serves as the perfect spot to view a dazzling fireworks display put on by the City of Bethlehem at 9 p.m. This event is free and open to the public.
Schedule
Highmark Blue Shield Community Stage on the Air Products Town Square

Free Music!
Levitt Pavilion SteelStacks
9:20 p.m. | Fireworks
Wind Creek Deck
ArtsQuest Members' Fourth of July Fireworks Party
Celebrate your Fourth of July at this exclusive ArtsQuest Members' Fireworks Party! Join us on the Wind Creek Deck of the ArtsQuest Center to enjoy food, drinks, and desserts. Not to mention a great view of the fireworks from the SteelStacks campus! Learn more about the benefits of becoming a member!
Food Vendors
Mack Truck Stop (located at Levitt Pavilion SteelStacks)
Palette & Pour (located inside the ArtsQuest Center)
Heaven on a Bun
Hamburgers, Cheeseburgers, Sausage Sandwiches, Hot Dogs, Chicken Fingers, French Fries, Pierogis, Mozzarella Sticks
MMG Concessions
Funnel Cake, Fried Oreos, Ice Cream, Soft Pretzels, Soft Pretzel Hot Dogs, Lemonade
Retail Vendors
Arielle Sekula, Painting Ninja
Activities
FREE! Arts & Crafts presented by the Banana Factory Arts Center
Get creative with the Banana Factory Arts Center! Perfect for all ages and families.
Face painting by Masking Faces - Fee based activity
Amusement rides by AKM Entertainment - Fee based activity
Applications
Festival Vendor Application
ArtsQuest presents several different festivals and events each year including, Musikfest, Oktoberfest, and Christkindlmarkt. This application is an event vendor application for those events and other events presented by ArtsQuest. Dates and rates for each event are located within the application. Application deadline for Musikfest, Oktoberfest, and Christkindlmarkt is April 7, 2023. All other events have a deadline for application of thirty (30) days prior to the event.
Food Vendor
Accepting Applications for 2024
Sponsored by