First Saturday Horror Series
The screenings take place the first Saturday of every month at 9:45 pm. Since the earliest days of cinema, the horror genre has captivated, terrified, and often served as a mirror to the fears plaguing society. The First Saturday Horror Series, curated by Lauren Tocci and Adrianna Gober, is dedicated to honoring that tradition and this innovative genre's rich history by highlighting the ways horror cinema has changed and evolved, as well as its wide and diverse scope, from the first reels of celluloid to the digital age. From your favorites to the deepest of cuts, The First Saturday Horror Series will deliver the stuff of nightmares that has long thrilled, captivated and enriched the horror community.
Curator Bios
Adrianna Gober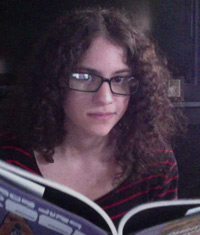 Adrianna Gober (she/her/hers) is a Lehigh Valley-based writer and musician. She co-curates the First Saturday Horror Series at Frank Banko Alehouse Cinemas and serves as a member of the ArtsQuest Cinema Committee. She is currently the Director of Programming for Midnight Movie Society, an extreme horror/cult SVOD service from Rue Morgue and MVD Entertainment Group.
Lauren Tocci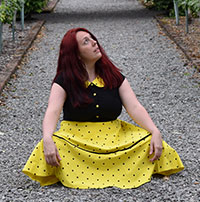 Lauren Tocci is a Bethlehem resident and a member of the Frank Banko Alehouse Cinema Committee for going on five years. She also has the incredible honor of co-curating the First Saturday Horror Series with Adrianna Gober. By day she is an English teacher at Southern Lehigh High School where she advises the Yearbook, Mini-THON, and Film Club. Lauren completed her Bachelor's at Kutztown Universiy in Education and returned to Kutztown to received her M.A. in English with a thesis work in found footage cinema. Lauren's passion for film is lifelong and deep; her favorite space is to be in a dark cool theater with husband, Ryan who she co-hosts the How Could You?! with available on Anchor.