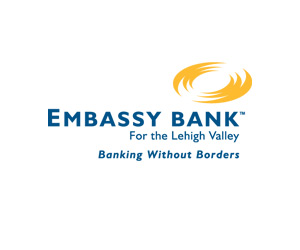 Memorial Day Commemoration
May 27-29, 2023
Join Embassy Bank in honoring the men and women who have made the ultimate sacrifice while serving our country in a community celebration.
This commemorative event will feature the Hometown Heroes 2023 photo-banner, live music and remembrance ceremonies including "A Time to Remember," and "Remember Our Heroes" luminary display honoring those who have served in the United States Armed Forces.
Our Hometown Heroes
Presented by Embassy Bank
For the 13th year, the SteelStacks Campus will be transformed into a living memorial honoring our hometown heroes. From May 27-July 4 the campus will be draped with images of local military heroes as a display of the appreciation and gratitude for their sacrifices and contributions. The banners will display photos of the soldiers, their rank, branch of service, era of service and hometown.
As part of the display of "Our Hometown Heroes," the public is invited to attend "A Time to Remember" Memorial Day event May 29, 3 p.m. on the stage at Levitt Pavilion SteelStacks.
Our Hometown Heroes 2011-2020
Click a thumbnail below to open the slideshow.
Sponsored by