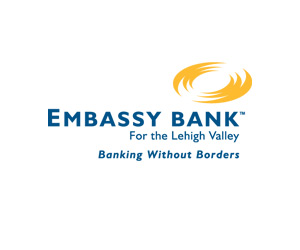 Memorial Day Celebration
May 24-25, 2020
A virtual memorial ceremony, veterans writing workshop and the 10th season of the 'Our Hometown Heroes' display honoring men and women of the U.S. Armed Forces highlight the 10th year of ArtsQuest's Memorial Day Celebration presented by Embassy Bank May 24-25.
Starting this week, more than 130 banners featuring photos of 1,300 Lehigh Valley residents who served in the military are displayed on First and Second Streets and Founders Way on the SteelStacks campus as part of 'Our Hometown Heroes.' The community is encouraged to drive through the campus or walk by the banners following proper social distancing guidelines and any other health and safety regulations enacted by the city and the state. With many people sheltering at home, many of the banners are also being displayed online for the first time ever.
The "Time to Remember" Memorial Ceremony will take place May 25, 3 p.m., via SteelStacks Facebook Page this year. The event will include the singing of the National Anthem and God Bless America by Stacy Gabel, as well as a reading by the Lehigh Valley Gold Star Mothers of the names of Lehigh Valley residents who have lost their lives in service to our nation. Speakers include ArtsQuest President & CEO Kassie Hilgert and Lobach. ArtsQuest will also screen a Memorial Day-themed PBS film on the ArtsQuest Memorial Day webpage during the day.
On May 24 from 1-3 p.m., Women Veterans Empowered and Thriving and ArtsQuest present the opportunity for veterans and family members to engage virtually in a free writing and storytelling workshop designed to explore grief, loss, anger and other emotions.
The special event is offered to those who have lost themselves or lost someone they loved and need a place to express what Memorial Day was truly intended for. The workshop is free and open to all veterans; for more information contact Jenny Pacanowski at troupe@wvet.org or register at womenveteransempowered.org/upcoming-events.
Our Hometown Heroes
Presented by Embassy Bank
For the tenth year, the SteelStacks Campus will be transformed into a living memorial honoring our hometown heroes. The campus will be draped with images of local military heroes as a display of the appreciation and gratitude for their sacrifices and contributions. The banners will display photos of the soldiers, their rank, branch of service, era of service and hometown.
Campus Map
Hometown Heroes Submissions By Year
Click a thumbnail below to open the slideshow.
Sponsored by