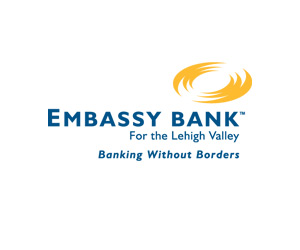 Memorial Day Celebration
May 31, 2021
Make a Reservation
In honor of our nation's bravest heroes, ArtsQuest and Embassy Bank will host the "Time to Remember" Memorial Day Celebration on Mon., May 31 at 3 p.m., on the Levitt Pavilion SteelStacks stage, presented by Coordinated Health, now part of Lehigh Valley Health Network. Doors open at 2:30 p.m. and free reservations can be made at steelstacks.org.
The "Time to Remember" Memorial Day Celebration will feature Kendal Conrad singing the National Anthem and God Bless America, Chris Poczak playing Taps on trumpet, and a reading by the Lehigh Valley Gold Star Mothers of the names of Lehigh Valley residents who have lost their lives in service to our nation. Speakers will include ArtsQuest President & CEO Kassie Hilgert and City of Bethlehem Council Member J. William Reynolds.
Visitors can also view the 11th annual 'Our Home Town Heroes' display, presented by ArtsQuest and Embassy Bank, which honors those within our community who are either currently serving or who have served in the U.S. Armed Forces. More than 140 banners, featuring over 1400 Lehigh Valley residents, will go on display starting Memorial Day Weekend, May 29-31, and will stay up through July 4th.
If you'd prefer to enjoy the "Time to Remember" Memorial Day Celebration from your own home, watch the livestream on our SteelStacks Facebook page.
Our Hometown Heroes
Presented by Embassy Bank
For the eleventh year, the SteelStacks Campus will be transformed into a living memorial honoring our hometown heroes. The campus will be draped with images of local military heroes as a display of the appreciation and gratitude for their sacrifices and contributions. The banners will display photos of the soldiers, their rank, branch of service, era of service and hometown.
Our Hometown Heroes 2011-2020
Click a thumbnail below to open the slideshow.
Sponsored by