We Need a Laugh These Days… Good Thing our Comedy Shows are Back!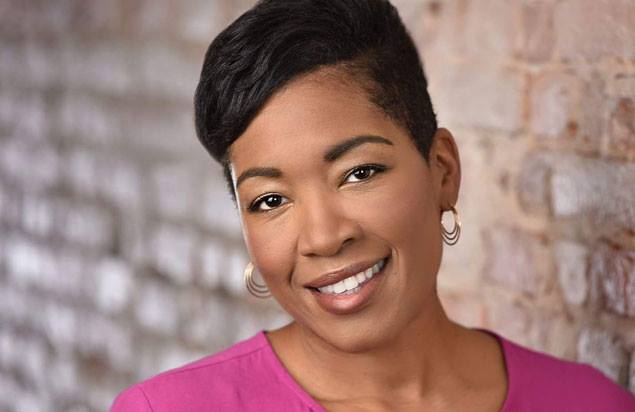 By Megan Pulver, ArtsQuest Social Media & Marketing Intern
Dining at SteelStacks just keeps getting better and better! We've brought you some music favorites, but now we're ready to bring back live comedy to campus! And who can't use a good laugh right now, anyway? This Saturday, for our first in-person comedy event since March, LaTice will welcome us back with an all-out dish-fest on what it's like to be the real housewife of South Jersey. She will be joined by Roya Hamandani and Glen Tickle, some of our other comic favorites!
Get to know our 3 hilarious comics and make your reservation for a delicious meal!
Make Reservations for Saturday, August 15
LATICE
LaTice was born and raised in South Jersey and has made it a part of her comical identity. She has been in the game since early 2009 and has performed with some top names in comedy, including Bob Saget, Alonzo Bodden, and John Witherspoon. She is known for her easy, conversational style which brings audiences right into her world. Interracial marriage, being a mom, and the humourous everyday encounters of being a black woman in a white community are just a few topics to scratch the surface.
LaTice has proved that she can wear many hats, appearing on ABC's The View for their "Hilarious Housewives" skit, the Dr. Oz show, the Betheny Show, the Harry Show, Comedy Time TV, and the Laffin' Matterz TV show in NYC. She has also competed twice in the World Series of Comedy showcase as a Top 101 Comedian in the nation, was accepted into the Black Comedy Festival and Women In Comedy Festival, and has been featured in the Comics Rock Convention in L.A. On top of it all, she'll kick off comedy at SteelStacks this Saturday night. Is there anything she can't do?
Check out "Hilarious Housewives" with LaTice on The View!
LaTice at Zanies Comedy Club in Rosemont, IL!
Roya Hamandani
You might know Roya Hamandani from her performances at the Punchline Philly, SteelStacks, Musikfest, or pretty much any other venue in the Valley. From hosting bi-monthly open mic nights at Stout Laughs in Bethlehem to running LV Standup Women and their all-female comedy show, The Blood Moon Festival, she covers every base. Hamadani is also set to perform at the Scranton Fringefest in October and is ready to take on the rest of 2020!
Listen to the "Yes But Why" Podcast with Roya Hamadani on empowering women to speak their truth!
Glen Tickle
Glen tickles everyone's fancy. Too far? Come on, that's comedy gold! Anyway, Glen Tickle is the dad comedian we all need in our lives, and he even equates his own two kiddos to C3PO and R2D2. And if you need further convincing, he's been featured on SiriusXM, Amazon Prime, CoziTV, and his debut album (Yes, Really) charted on Billboard.
Glen Tickle at Greenwich Village Comedy Club!
Sat, Aug 15, 2020, 6:30 PM, with LaTice 8-9:30 p.m.
Join us outside on Town Square for a safe night of laughs and fare from our new restaurant, Palette and Pour!
Make Reservations for Saturday, August 15
The Basics:
– Reservations are required and can be booked for up to four people (tables cannot be combined and larger parties need to make multiple reservations and will have to be seated in groups of 4).
– There's a $10 minimum per person.
– Masks are required for entry, but you do not need to wear them at your table.
– Yes, there will be adult beverages with dinner (we recommend the new beer "Flight," from our friends at Yuengling).
– No outside food or drink is allowed.
– Shows will be approximately 90 minutes long and will start at 8 p.m.!
We hope to see you there!